Invest in the Department
Your gifts are critical for academic success at K-State. Learn about some other alumni who support the department and the impact they are having on engineering education.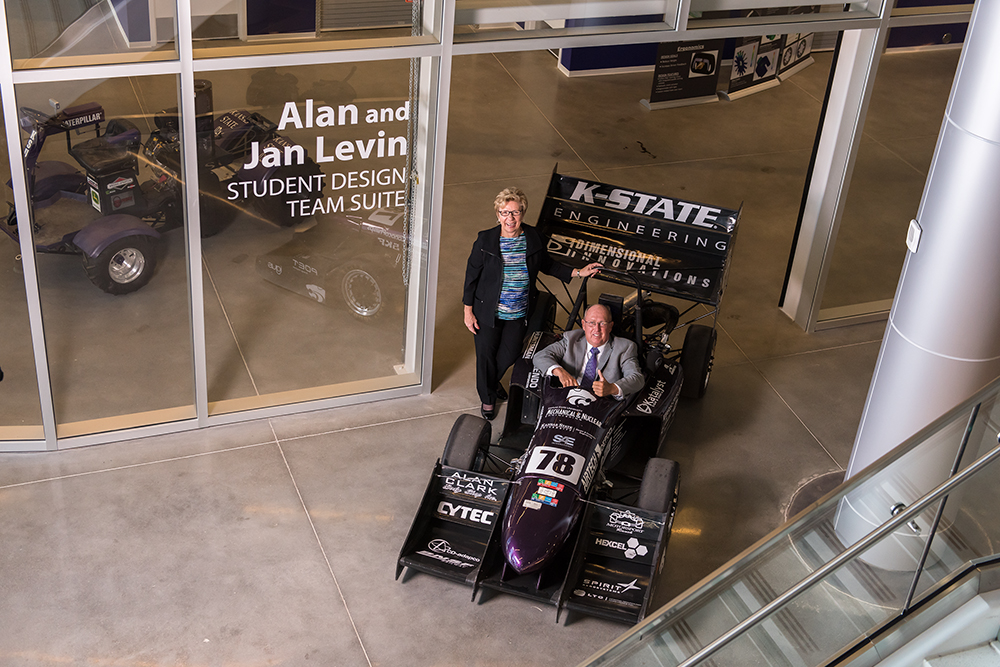 Legacy gift creates lasting benefits
Alan and Jan Levin invested in the naming of the Department of Mechanical and Nuclear Engineering at Kansas State University.
The Inventor Award
Dave and Ann Braun created an award for student inventors enrolled in the Carl R. Ice College of Engineering involved with the development of new technologies and products.
K-State alumni invest in opportunities for next generation
Jim and Suzanne Jaax created a scholarship to support undergraduate and graduate students in mechanical engineering.
Funding opportunities
Support activities essential to mechanical engineering.
Support activities essential to nuclear engineering.