K-State alumni invest in opportunities for next generation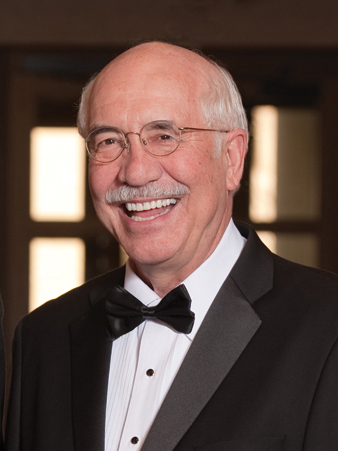 The U.S.S.R.'s Sputnik satellite launch in 1957 sparked an interest in space travel for Jim Jaax, a farm boy from Maize, Kansas.
He went on to study mechanical engineering at Kansas State University, where he earned a bachelor's degree in 1965, a master's degree in 1967 and married Suzanne Behrens, who earned a B.S in 1965 and M.S. in 1967 in foods and nutrition science at K-State. His education would ultimately lead to a highly-lauded career of more than 33 years with NASA, where he retired as deputy director for engineering for the Johnson Space Center.
"Growing up on a dairy farm provided many great life experiences," Jaax recalled. "But I knew I wanted a different career. I knew I wanted to attend a university, something neither of my parents had done."
Scholarships, graduate research assistantships and traineeships made their K-State journey possible, and now Jim and Suzanne are investing in opportunities for the next generation. The James and Suzanne Jaax Mechanical Engineering Scholarship, created in 2013 with IRA distributions, supports undergraduate and graduate students at K-State.
"Engineering is a very demanding discipline and the cost of tuition has soared since my time at K-State," Jaax said. "We want to empower students to focus on their education and alleviate some of their financial burden, just as others helped us. K-State was very instrumental in helping me find a successful career in a field I love, so our hope is that our scholarship recipients will also discover their passion and enjoy long, successful careers."
To support the Alan Levin Department of Mechanical and Nuclear Engineering, please contact the engineering development team at engineering@ksufoundation.org or make an online gift to support mechanical engineering excellence or nuclear engineering excellence .