Alan Levin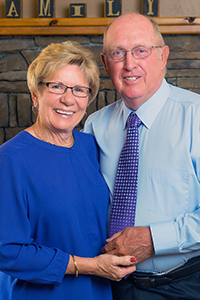 Alan Levin, a 1969 graduate of Kansas State University in mechanical engineering, is the owner of Cushing Business Center, Century Park Research Center, Tucson Frozen Storage and Levin & Sons Construction Co.
In 2001, Levin founded Port of Tucson LLC, an intermodal and logistics center assisting businesses with access to rail and intermodal container transportation options for industrial product customers throughout southern Arizona and northern Mexico. In 2014, Port of Tucson expanded to approximately 52,000 feet of railroad infrastructure.
Before starting his own general contracting business in 1981, Levin was a project manager for E.M. Systems, a mining equipment systems design and manufacturing company, as well as a project manager and engineer for the Anamax Mining Co. Uranium Recovery Plant.
Levin served in the U.S. Air Force as a Titian II missile combat crew commander from 1969-1972.
Active in his community, Levin serves on the board of the Arizona Cancer Center and is active in and supports many local charities, including Child and Family Resources, Boys & Girls Clubs, Pima County 4-H, Christian Family Care, Tucson Girls Chorus, Arizona Cancer Center, YMCA and El Rio. He is a licensed pilot and enjoys prospecting and mining.