Welcome from Steven Eckels, Professor and Department Head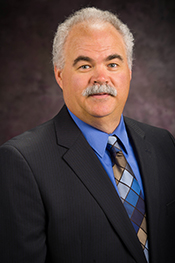 Fall 2020
The 2020-2021 school year is here and whether you are a student, visitor to our Department, or an alumnus, I want to welcome you.
A lot has happened this past school year, but I am proud to report that students are back enjoying our wonderful campus. It has been a joy to see faculty, staff, and students in the buildings again busy teaching, learning, and exploring mechanical and nuclear engineering. Although teaching methods may be different, we continue to work hard to provide the high-quality education that Kansas State University is known for.
Students, I await the chance to say hello in the halls.
Potential students, I look forward to your chance to tour some of our facilities and see the developments that are occurring in our Department. For example, take a moment to see the design space where our competition teams work on many projects including wind power, rocketry, and Baja vehicle design, to name a few.
Alumni, if you are on campus I hope you will take a moment to stop and say hello in the main office. You may even find a picture of those glory days at K-State.
I want to take a couple of moments to welcome some new people to our Department:
Constance Lare has joined us as an instructor in the controls area and she is busy teaching ME 570 and interacting with students in our lab.
We're also very pleased to announce that Kevin Myron has joined our Department as an engineering technician in the shop area. He works with student, faculty, and external companies as he runs our shop facilities.
If you have questions about the fall or spring semester, please feel free to email me.
If you have any questions about becoming an undergraduate or graduate student in the Alan Levin Department of Mechanical and Nuclear Engineering, please call or email as we would enjoy talking with you.
Sincerely,
Steven Eckels
Professor and Department Head
Alan Levin Department of Mechanical and Nuclear Engineering
Kansas State University