Welcome from William Dunn, Department Head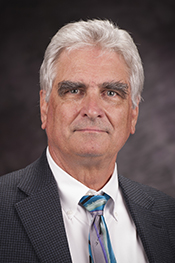 Fall 2018
Welcome to the Alan Levin Department of Mechanical and Nuclear Engineering. Here are some of the highlights of the last year.
Over 100 undergraduate students earned MNE bachelor's degrees, and our graduate program maintains over 50 PhD candidates.
The ABET accreditation visit was a great success. We maintained our accreditation and were recognized with the "Excellence in Assessment" citation.
The Industry Advisory Council (IAC), under the leadership of our new Chair, Neal Johnson, has grown to thirteen members.
We are on track to meet our five-year goal of achieving annual research expenditures of $300,000 per tenure track faculty member.
Dr. Gurpreet Singh was awarded, as Principal Investigator, a $4,700,000 project by the National Science Foundation.
Dr. Melanie Derby was recognized as the Hal and Mary Seigle Professor in Engineering.
Dr. Amy Betz organized a conference in Dubrovnik, Croatia, and Dr. Hitesh Bindra is organizing a conference in Mumbai, India.
With enrollment rates continuing to climb - we have over 1000 students, we now employ 29 faculty members and are searching for three more. Our largest number of faculty in the history of the department. EMAW!
Sincerely, William L. Dunn
Professor and Department Head
Steven M. and Kay L. Theede Chair in Engineering