Welcome from William Dunn, Department Head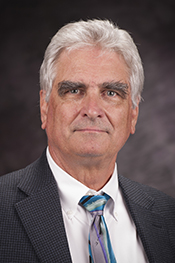 Fall 2017
Welcome to the department of mechanical and nuclear engineering at Kansas State University. If you are an undergraduate considering MNE as a major or a graduate student looking for challenging research, our faculty can help you find the future you are looking for.
The Mechanical and Nuclear Engineering (MNE) Department has continued to hire excellent faculty members and we welcome Dr. Jared Hobeck, Assistant Professor, Dr. Ron Brokhoff, Instructor, and Dr. Jason Clement, Instructor, this fall. We now have 31 faculty members and we are starting a search for two new hires. Our new young faculty members are doing exceedingly well. Dr. Melanie Derby received a prestigious CAREER award from the National Science Foundation and Dr. James Chen was awarded a Young Investigator Award from the Air Force Office of Scientific Research. Several or our other faculty members have received new funding this year. You will be able to read about some of their accomplishments in this and coming newsletters.
This October, our undergraduate program will go through our accreditation review and I want to thank Dr. Kevin Wanklyn and his Undergraduate Committee for the tremendous job they have done in getting the Department prepared for the accreditation visit. Also in October, our Industry Advisory Council will meet with the Advisory Councils of the College of Engineering and the other engineering departments, as we did last year. I hope that you find the news in this newsletter about your MNE Department interesting and exciting.
Our department is now ranked 51st among public Mechanical Engineering Departments and 19th among all Nuclear Engineering Departments. We are K-State proud.
Sincerely, William L. Dunn
Professor and Department Head
Steven M. and Kay L. Theede Chair in Engineering