Welcome from William Dunn, Department Head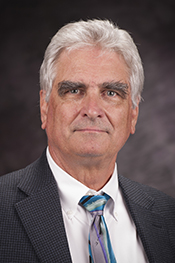 Welcome to the department of mechanical and nuclear engineering at Kansas State University. If you are an undergraduate considering MNE as a major or a graduate student looking for challenging research, our faculty can help you find the future you are looking for.

With the completion of Phase IV of the engineering complex, MNE acquired much needed office and lab space in Rathbone and Ward Halls. Fall 2016 undergraduate enrollment exceeded 1,050 - the highest in the history of the department. Ph.D. student enrollment is expected to be 70% higher than last year.
To address our expansion, we hired three new faculty members: Dr. Amir Bahadori, assistant professor; Dr. Zayd Leseman, associate professor; and Dr. Mingjun Wei, associate professor and Neff Chair. We are excited about the new talent these three bring to our 28-member faculty. We will continue to expand with two more faculty positions in 2017.
Our department is now ranked 51st among public Mechanical Engineering Departments and 19th among all Nuclear Engineering Departments. We are K-State proud.
Sincerely, William L. Dunn
Professor and Department Head
Steven M. and Kay L. Theede Chair in Engineering